High-pressure hydraulic equipment hire
Société Savoisienne de Vérins Hydrauliques offers a hire service to meet its customers' needs:
Fill occasional needs.
Back up in the event of equipment breakdown.
Offer an alternative to purchasing equipment.
Our offering is flexible and tailor-made to your requirements and constraints (Duration, transport organisation, etc.)
Our commitments:

Advice: Benefit from advice and technical support from the manufacturer, ensuring that the proposal meets the requirements of your application.
Safety: Use of compliant hydraulic equipment, that has undergone testing before each supply in accordance with regulatory requirements.
Reliability: Our equipment stock is exclusively made up of hydraulic equipment manufactured by us, guaranteeing reliability and sturdiness.

Click here to download our equipment hire stock list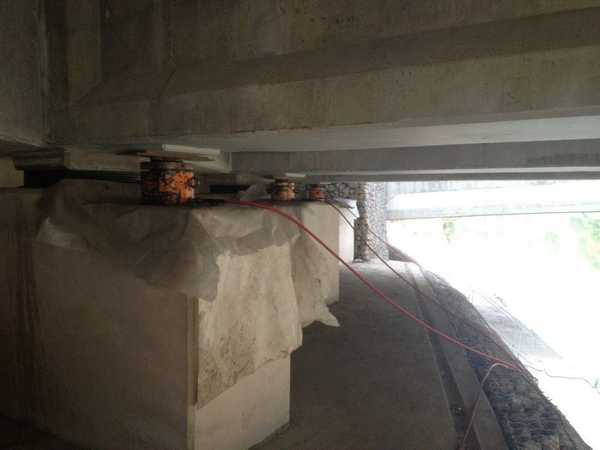 Hire of four 220-tonne hydraulic cylinders with safety nut and of electric motor hydraulic system with distribution unit with four separable outputs for strain relief in bridge supports.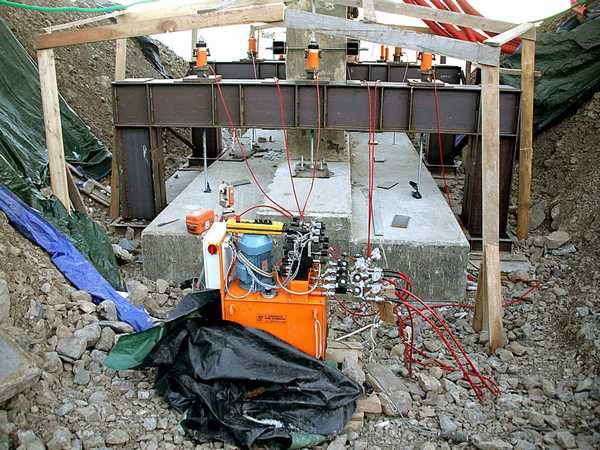 Hire of CMD type hydraulic system with four separate equal flow rates for synchronised lifting of concrete foundation for mechanical lift station.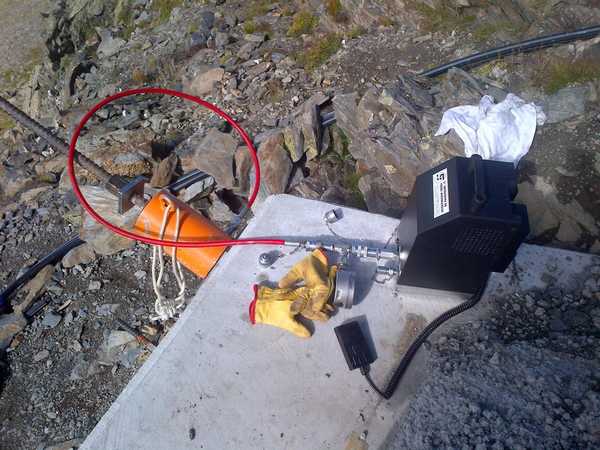 Hire of 60T hollow cylinder with 63mm central hole and battery-powered hydraulic system, with calibrated pressure gauge to test anchor rod strength.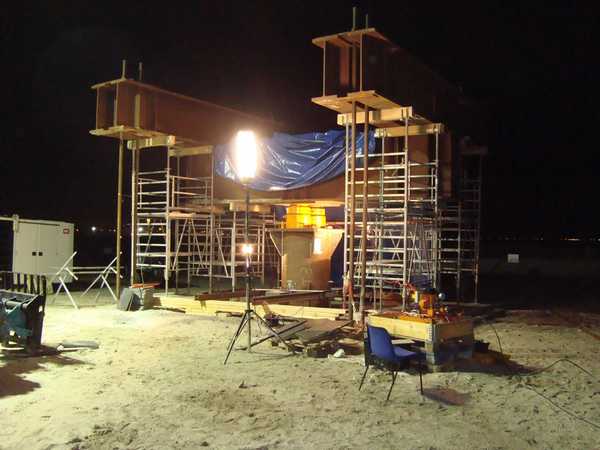 Hire of two hydraulic cylinders with a thrust of 1000T each and of an electric motor hydraulic system to conduct resistance testing on a foundation pile.